The United States Mint is encouraging their customers to enroll as soon as possible for products featuring American Women Quarters because they are selling out before their official launch.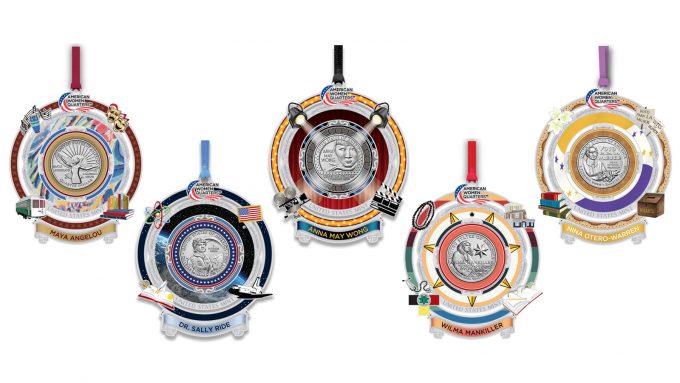 The U.S. Mint's enrollment program works much like a magazine subscription. When you sign up to receive a family of products, they are shipped automatically to you when they become available.
Mid Wednesday afternoon, U.S. Mint spokesman Michael White provided the following statement to numismatic editors:
Note to Editors: American Women Quarters Products Selling Out Quickly- Enrollments Strongly Encouraged to Ensure Fulfillment
The American Women Quarters (AWQ) products are selling out quickly on enrollments and we strongly encourage customers to enroll as soon as possible to ensure fulfillment.
The AWQ Proof Set (22WP) went on sale March 8, 2022, and all available inventory has been depleted. Orders are currently being reconciled for duplicates, cancellations, invalid, or fraudulent orders. Should any inventory become available during this process, those sets will be made available via "Remind Me" — so make sure to sign up for product reminders.
Due to overwhelming demand, the full production inventory for the AWQ Sally Ride rolls and bags (100 COIN BAG -P (22WBC), 100 COIN BAG – D (22WBD), 2 ROLLS – P&D (22WRC), AND 3 ROLLS – P,D,S (22WRD), scheduled to go on sale March 22, 2022, will soon be accounted for through enrollments.
Other AWQ products are nearly sold out:
American Women Quarters Silver Proof Set™ = (17,455 units remaining)*
2 Roll Sets = (1,738 units remaining)*
Ornaments = (3,264 units remaining)*
*As of March 15, 2022
To ensure your chances of getting one or more of the AWQ products, we strongly suggest you enroll today. Please visit https://catalog.usmint.gov/enrollments/american-women-quarters-program/ to reserve one of these products.
No more products will be made after sell out.